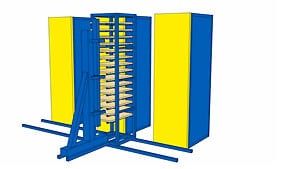 Kitagawa Seiki can provide equipment that meets the needs of our customers by flexibly responding to customer's demands.
There is little age-related degradation of machine performance over time, and products can be formed with stable quality for a long time.
Our technology suppresses thermal strain and enables high quality production.
Large vacuum presses for laminating CCLs own the world's top-class market share (our research).
Our original production management system makes it easy to manage various data.