Company T
Introduction to customer
Company T is a company that processes round-bar-like materials which are one kind of steel material.
Labor-saving for conveyance of low-volume diversified steel materials
In this company, materials were stacked for storage on the floor in the factory. When attempting to take out lower materials, it was necessary to remove upper materials, and time for removal was time loss.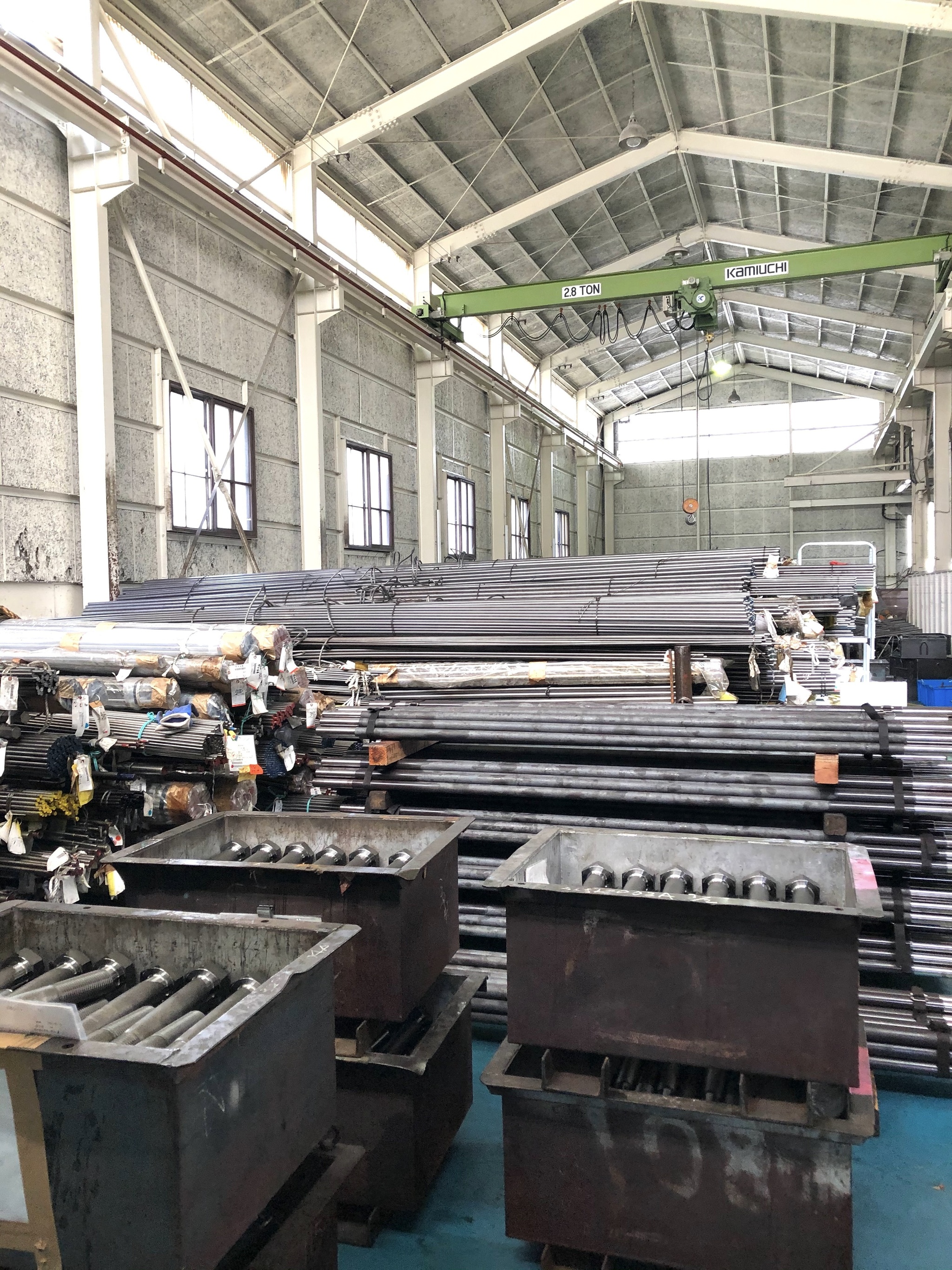 Evaluated point 1: Number of stages, storage capacity
A 10-stage stocker with the same height as the crane was selected. The storage capacity per pallet was 4 tons (two 2-ton packs are stored). 6 stockers were installed, so a total 240 tons could be stored.
Evaluated point 2: The stocker can be installed by the wall
There was a problem that the automated warehouse type had a large width and it blocked the passage from the carry-in entrance, however, the passage was secured and the center passage could be used as the passage for trucks, forklifts and workers by introducing solid stockers and installing them on the eastern and western wall sides.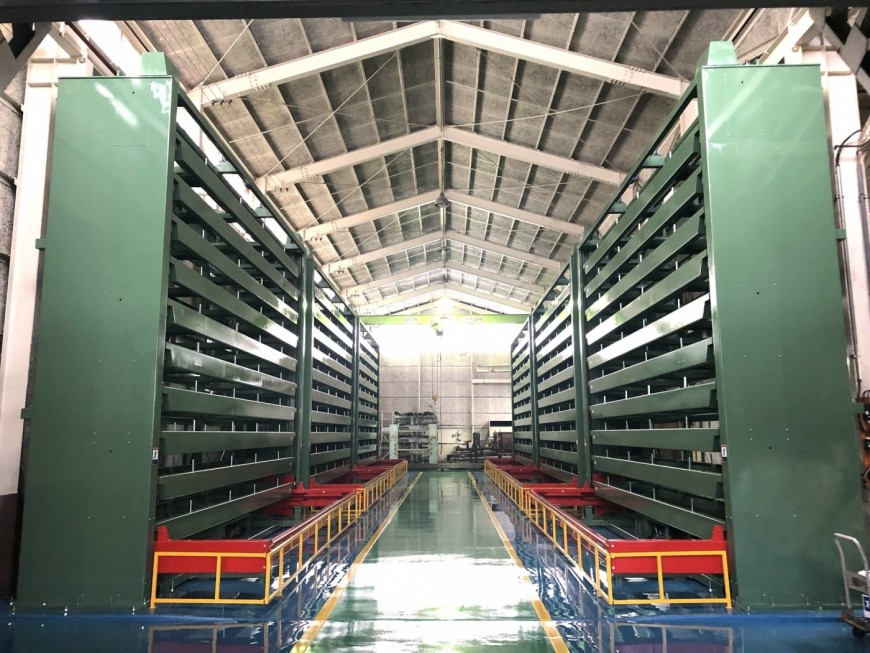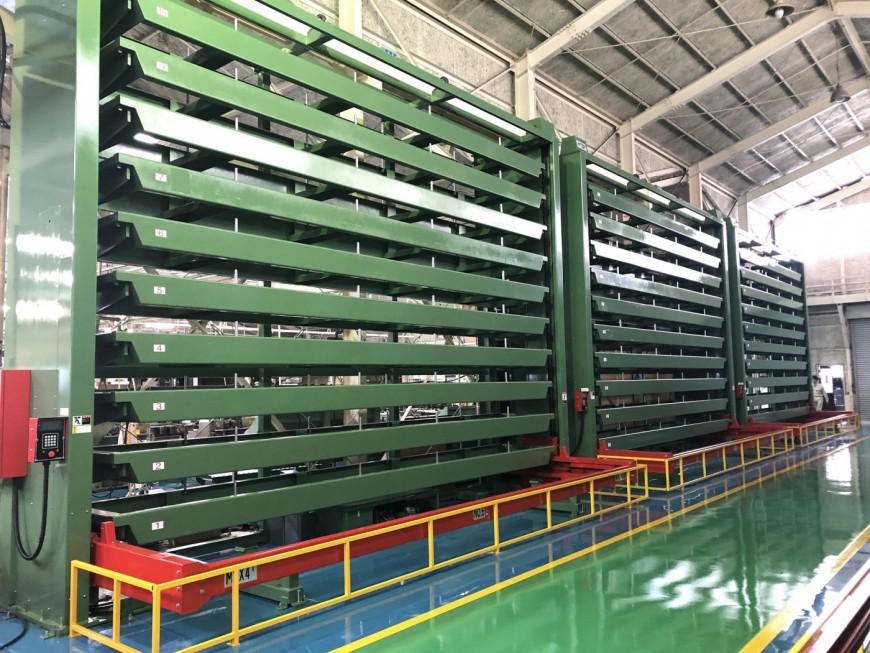 Specifications of stocker
Stocker for elongated materials

- KSL-4010 (6 units)
Effective pallet dimensions: 750 × 6200mm × 300mm (height)
Storage capacity: 4000kg
Number of stages: 10 stages